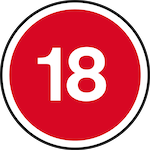 Coin Master is an online slots game that was developed in 2010 by Israeli games developer Moon Active. Since releasing a new trailer last year, it has gone viral on Social Media – garnering a lot of mixed reviews and strong reactions. On the face of things, it's similar to any other slots game you'd find at Coinfalls, so what's made it so popular as well as contentious?
Other than the fact that it's fully optimized for mobile and can only be played via an Android/iOS app, it's also only got a 12+ age restriction. This means that minors under the age of 18 are in fact, being encouraged to gamble, hence the controversy amidst the popularity.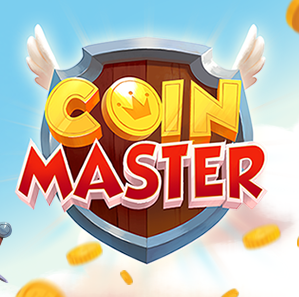 This has made the game accessible to a wider audience, and has also increased the dedication that players have.
By connecting the application to Facebook, players are able to connect to their friends and encourage more users. This has definitely made the game more accessible to a wider audience, and increased the appeal it has for players looking for a platform to interact socially.
What Makes Coin Master Online So Unique?
Undoubtedly: The gameplay, narrative, interactivity, and originality is hard to find elsewhere. Players basically spin a virtual slot machine to win coins, shields and weapons with which to attack and raid other villages in order to build their own settlement.
Players choose their own avatar (such as a pirate, hippie, king, warrior, Viking) with which to play with
You collect spins as you progress throughout the game, and when you've collected enough, you can spend them on the slot machine
Spinning the slot machine is what allows players to win coins in order to launch their attacks, raids, collect shields, or earn more spins
Coins earned from playing the slot machine are what allows players to build and upgrade their village: This is what allows players to win stars and progress up the leaderboard
Attacks and raids gained from the slot machine are also what allows players to attack others' villages to gain more points
Graphics are not violent or bloody, and therefore appropriate to the age restriction
Another feature that makes this game interesting is that five free coins and spins are awarded to players every hour. This encourages player to continue gaming for longer – although they are also prompted to buy more spins once they've run out.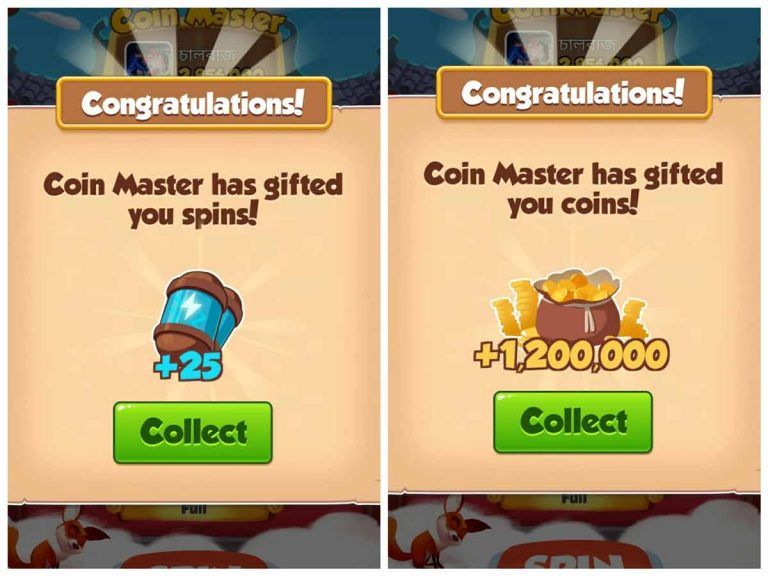 What's The Controversy With Free Spin And Coin Online?
The major issue with Coin Master's gameplay is that – by their own admission – it promotes ' Frequent /Intense Simulated Gambling'. The actual premise of the game ( i.e. earn points to build a village or develop your own kingdom) isn't that novel as there are many games such as Rimworld and Banished: City Builder. However, this is one of the few games for players under the age of 18 where they have to spin a virtual slot machine in order to earn points.
There are frequent and insistent prompts for players to buy more spins – instead of waiting on the hour where free spins and coins are awarded. For underage players who would have needed parents to authorise and instal payment facilities on the app: Those who don't monitor their children's gameplay run the risk of receiving a huge bill at the end of the month for real money spins that they hadn't budgeted for.
Indeed, it's the monetization aspect of the game that has led groups in countries such as Germany to begin the process of getting it banned. In other regions, players have taken to online petitions to encourage Moon Active Ltd ( the Coin Master game developers) to regulate how much it costs to play for real money.
How Does CoinFalls Compare to Coin Master?
Because Coinfalls is a registered online casino, we're regulated by the UK Gambling Commission. This means that all of our games are run using a random number generator, and regularly audited to ensure Fair Play. Gaming Apps such as Coin Master ( even though it's technically a gambling game as it has a virtual slot machine) don't have to adhere to the same standards.
It's for this reason that players who deposit to play Coin Master online complain of:
Changes being made to the game that have taken the Fun and Entertainment out completely
Players feel forced to spend their own money to move up levels and complete card sets
Increased costs on items that players can buy such as chests and shields
Points and rewards disappear
Unresponsive customer service, so disputes are badly ( or not) resolved
Not having an independent and impartial regulatory body to take disputes to, as well as to implement ethical standards is one thing. Having no systems in place to allow players ( especially children) to limit the amount of time they spend playing a game online is another thing.
Reputable online casinos have the added advantage of being able to offer players ways and means to control their gaming habits. This includes self exclusion ( having your account temporarily locked once you've reached a spending amount), and using deposit methods such as pay by phone that has a daily cap on how much you can deposit.
Are CoinFalls Games As Interactive As Coin Master?
Therein lies the crux of the matter. It's the unique gaming narrative, and the social media element that makes this game really unique. Generic online slot machines at casinos such as Coinfalls, even those such as Gonzo's Quest which have an interesting narrative and exciting graphics, are still quite passive.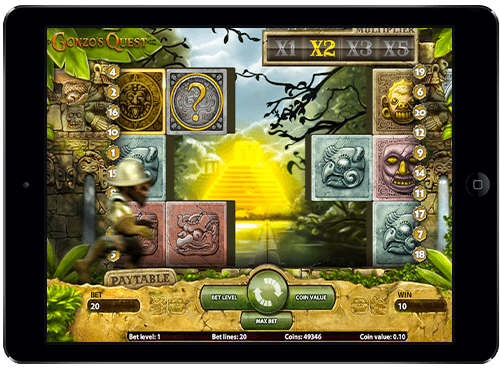 Even though players have a bit of choice ( e.g. the bet amount, how many paylines to activate, to select the extra 'gamble' feature or not), they're not really creating anything…Thus the level of engagement isn't the same.
That said, Nektan recently signed a deal with Rocksalt Interactive. This Indian based content designer specializes in interactive computer games and bespoke releases: This is sure to revolutionize how we see online gambling. The pirate themed, Plucky Pirates: Devil's Triangle will serve as the first Nektan branded title developed by Rocksalt to go live and we're all waiting with baited breath…Watch this space!