Reina de los cielos

Each and every one of us has this little spirit of adventure hiding beneath, waiting for the opportunity to come out. For some specific set of people, this spirit of adventure is clearly evident and as a result, they always dare to explore. One of such adventurous people is the American Heroine Amelia Earhart. Reina de los cielos, developed by Spin Games, is a game that serves as a tribute to this iconic woman.

Sobre el desarrollador
In the world of online slot game development, there are always new developers that pop up year after year. Some of these developers come along and don't leave a mark; others bring a boatload of value to the table. One of the latter set of online slot game developers is Spin Games. This developer is one that is not yet popular amongst gamers. This is due to the fact that this developer just came to the scene in 2012. Regardless of the fact that this developer just came on board, it has made some wonderful games of which reina de los skies is proud to be a part of.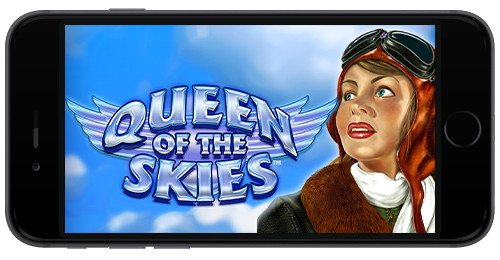 Sobre el juego
Reina de los cielos is a game that is a tribute to Amelia Earhart. Amelia Earhart is an American Female Pilot responsible for the setting of numerous world records. Chief amongst these records is the record of being the first woman to fly solo across the Atlantic.
This game is one that has five reels and possible forty paylines. Players have the option of choosing the number of paylines that they want to utilize during gameplay. The number of paylines could be 1, 3, 15, 25, 30 or 40. This game also has numerous other buttons located on its left-hand side. These buttons can be used to enable/disable sound, view the paytable, return to the lobby or activate turbo mode. Turbo mode is a feature which allows the reels to spin at a fast rate.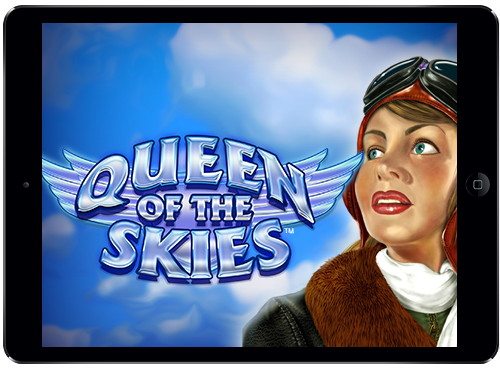 Reina de los cielos is set against a background of clear blue skies and white clouds. The symbols in this game are all representative of the adventures of Amelia Earhart. Some of the symbols include aviator sunglasses, a red Lockheed Vega 5B, a Lockheed Model 10 Electra, a badge, a plane flying around the world, a suitcase, and the classic slot symbols 9, 10, A, Q, J, and K.

The special symbols in this game are Amelia Earhart and a Globe. Amelia Earhart serves as the wild. Landing the wild five times on the reels gives you a payout of 2000x your initial bet. Also, the wild can be used to replace all the other symbols except for the scatter.
The scatter in this game is the Globe. This symbol only appears on the 1st, 3rd, and 5º reels. Landing this symbol on the first and third reels would multiply your winnings by 1x. Landing it on all three available reels would lead to a 1x multiplier and would activate free spins.
Veredicto
Reina de los cielos is a game that is bound to elicit nostalgia from people who are old enough. If you are a player that likes delving into history, then this game is for you.