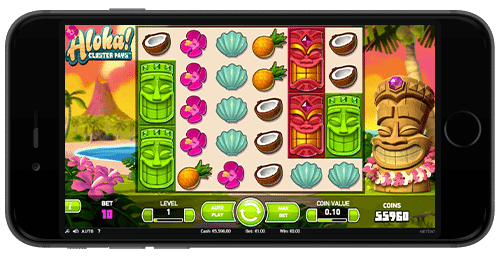 Online gambling coins work much in the same way as coin chips at land-based do. Players deposit to wager real money and receive gambling coins with which to place their bets. However, there is a key difference: When depositing to play at Coinfalls, players can also get free spins bonuses, or cash back rewards, or even deposit match bonuses which they certainly don't get at land based casino.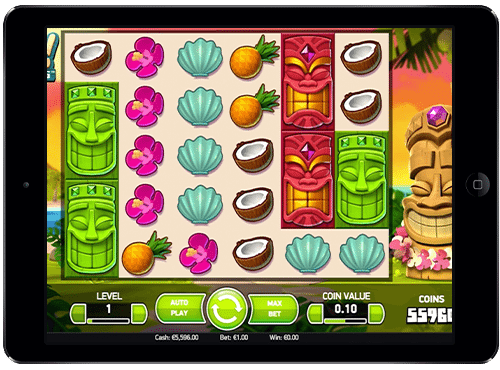 Another difference being that gambling coins that players receive as a bonus for depositing might be restricted to certain games. For example, players can get up to 50 free spins bonus welcome bonus on their first deposit. However, these spins are restricted to playing Starburst, Aloha Cluster Pays, as well as Finn & The Swirly Spin games.

What Makes Gambling At CoinFalls So Popular?
Well for starters, our popularity has a lot to do with ease of use, and seamless compatibility: All you need to do to enter the world of gambling coins jackpots and mega money wins is a device with internet connection. There is nothing to hold you back, and more importantly- CoinFalls offers support for all devices PCs, laptops and smartphones.
In addition, CoinFalls brings you the best gaming experience in high definition from the convenience of wherever you happen to be. With its user-friendly interface, and it's intuitive, interactive features you just cannot go wrong whether you are a seasoned player or the new kid on the block.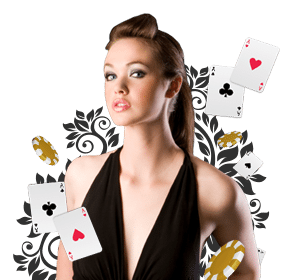 When it comes to value for money, we also welcome all players with joining bonuses- the online equivalent of gambling coins. With your first deposit you can get a cashback reward of up to £200 and maximum 50 bonus spins on selected slots. Please remember to read the bonus Terms and Conditions before opting to play with deposit bonuses and gambling coins.
And lastly, there is the cost saving element: With online casinos you get a better deal than at establishment casinos because of lower operating and overall expenses. Online casinos are therefore a win-win experience for all. Also, players get to avail online casino bonuses and rewards on an almost daily basis.
So far, so good but how do I know I will get a fair deal?
CoinFalls slot games and table use a Random Number Generator (RNG), which generates results randomly. The trained and experienced personnel at Nektan (Gibraltar) Ltd keep a close eye on the numbers for their randomness, in house.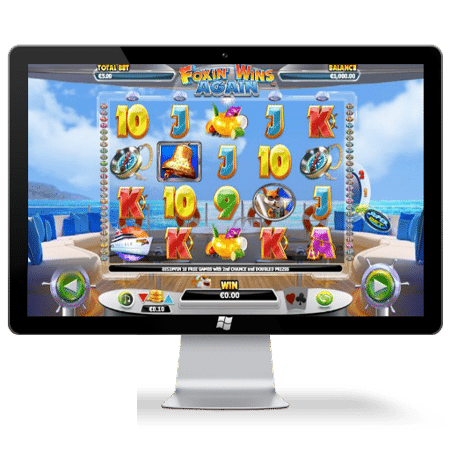 The processes for monitoring have been externally certified by, NMi, a leading independent industry testing company. NMI is a reputed gaming compliance testing and auditing lab and boasts over 40 years of experience in the gaming industry.
Player should also set a budget for optimal gains: According to experts, people tend to overshoot their limit when on winning streak, but they tend to underplay their chances when they are losing. Fixing your budget will help you strike the balance between the two and make the best of the winning chances.
Make the most of offers: Offers and promotions such as bonuses, double rewards, gambling coins etc. can be quite rewarding and should be availed promptly. It would, perhaps be best to have separate budgets for offers and promotions and use them for the purpose. Keep a sharp eye for such offers and not let them slip out of your hands.
Play At A Casino Where Everyone's a Winner
Never forget the house, it wants to win too. And what is more, the households an edge over you. The house enjoys different advantage for different games. With slots and blackjack it has the least advantage. So you need to factor in the advantage of the house and devise a strategy to win. But you must also consider that the house wants you to win too so that you keep on playing.

Good things come in small packets: Start with small bets so your gambling coins last longer and increase your chances with a higher number of games. Remember that with CoinFalls Casino, you can also deposit using phone bill credit and place real money bets – which saves you from over spending! Have fun, and remember to gamble responsibly.