300 Shields

Brace yourself for the Sparta experience! CoinFalls Casino brings to you 300 shields, with authentic Sparta experience. If you loved the movie, then this game you will definitely love because of the thrill and madness it shares with its players. Inspired from the movie, the graphics and sounds are as super, and every spin will take you back to the war zone, the only difference is that this will fetch you a bunch of coins.

Gather all your courage for 300 shields slots, because its not just the combinations we are looking at here, we are looking for SHIELDS! Face the Spartan warriors and come out with victory defeating all the blood-thirsty swords and spears.
Bets: This is a 5 reel and 25 paylines game, which has a whooping return rate of 95.3%. Use the arrows to adjust the coin value and place your lucky bet.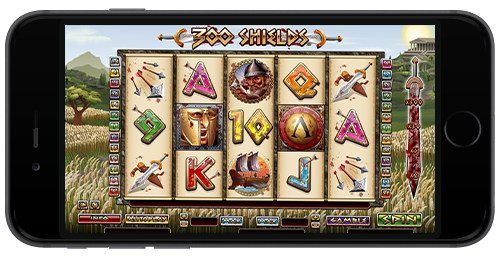 300 Shields Bonus: The madness begins here! The shield is the scatter bonus, and when a player gets 3 at a time, it triggers five free spins. And it does not end here! The winnings get multiplied by 2 in these free spins. If your luck is in your favor, then getting 2 additional shields during the free spins will increase the winnings to 5x times and also gives another 5 free spins. Excited already? Make space for some more!

During these free spins, if you get 6 or more shields, the winnings get multiplied by 25 and give you another 5 spins! And the saga continues till the multiplier reaches 300x! The shields are basically the key to more and more money!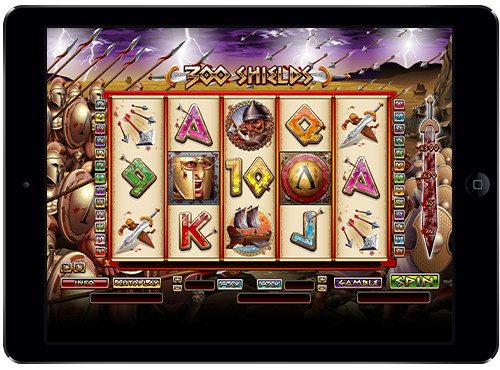 Put in all you got, because even if you lose a bit, there is always hope to win a lot and with a chance to win 300 times, 300 Shields is an exciting choice of slots for sure. Gather all the courage, keep your patience handy and bet whatever you want to – Casino Deals 300x! If you have guts to test your fortune, then fight out this crucial battle – be the real Spartan!