Baccarat Squeeze

Baccarat Squeeze is one game where the dealer engages in a card squeeze. Here the dealer gradually uncovers part of a card by squeezing it. This feature is great for gameplay and raises expectations whilst playing. The Mobile casino game is a creation of Evolution Gaming and comes with standard gaming rules. Read on to get more details.

Understanding Baccarat Squeeze
With Baccarat Squeeze you have an online casino game that is beamed live from Riga in Latvia. The developers have ensured that players can play every day and at any time of the day. There are also various languages available. Players from around the world can play in their respective language.
Dealers will deal a couple of cards to the player and banker with the cards facing down. In a standard baccarat version, the cards dealt are upward facing. This is the difference between this version and the regular version. The objective of this game is for players to guess the hand with a card(s) value closest to "9".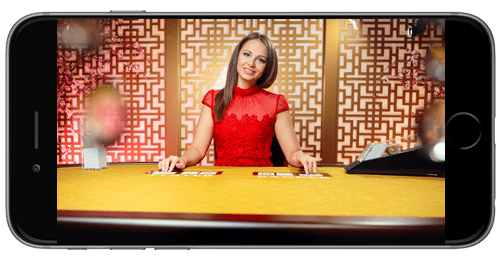 An Online Baccarat Version For All Players
Baccarat Squeeze is a game meant for all types of players. If you are just looking for a quick game or you are an experienced gambler, then this is one game for you. With only £5 you can start playing today. As a low roller, this is an ideal situation.
Playing is only allowed in real-money mode and you have to have an account with a game provider before you can play. High rollers can place bets as high as £2,000 per session.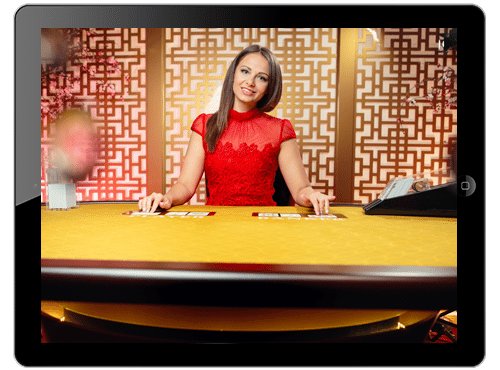 Bets In Baccarat Squeeze
In this Mobile casino game players can place different types of bets. There are Tie Bets, Pair Side bets (Banker and Player Pair). The Pair Side Bets has a payout ratio to the tune of 11:1.
With the Tie Bets, you have a payout ratio of 8:1. A Player Pair is one in which a player is dealt a couple of identical cards. For the Banker Pair, a dealer deals the banker a couple of identical cards.

To Sum Up
The main attraction in Baccarat Squeeze is the dealer's card squeeze. This feature helps to boost gameplay as it raises the expectation levels. You also have a Live chat feature and this allows players to interact with each other. This is certainly a live-action baccarat game that is worthy of a trial.