Blackjack Platinum VIP

Blackjack Platinum VIP is a Blackjack variant designed by Evolution Gaming. This game can only be tried by VIP players who play for huge stakes. The game can be played at any mobile casino. A grey colored table is present in the visuals which looks quite elegant along with the branding as well as the distinct colouring of the game. All this makes it an attractive game to check upon.
The game's pleasant atmosphere makes it a cool choice for all the players. A short time lapse is there in between different dealings which increases the excitement and thrill in the minds of the players.

The Playing Technique of Blackjack Platinum VIP
With fast speed and standard Blackjack rules, Blackjack Platinum VIP establishes itself as a pretty good choice for all those who want to bet high. The moment you sit on your seat and place your bet within the provided time, your game will start. 250 bets account for the minimum bet number which also aims to attract some Blackjack lovers towards itself. But note that the highest bet that can be placed entirely depends on the gaming operator's house rules.
Well, there is a side bet along with the main bet which comprises of perfect pairs, bet behind and 21+3. Only a few players are aware of the respective feature but it is common and that too for all the tables.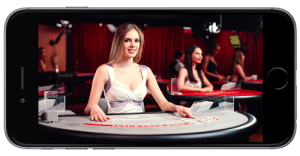 Benefits to count upon
Multi-play table mode is a benefit of this game along with some other benefits. Multi-angle streaming can be done and of high quality. Here in this game, the stake limits are comparatively quite high due to which all the low rollers maintain a distance. The setting of the game and its colouring both look very attractive.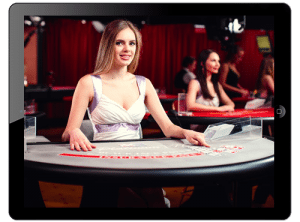 Eight card decks are present here, and the dealer has to perform its usual Blackjack function that is to stand on all 17s and also draw until 16s. Splitting can be done in initial cards as well as double downed too. Splitting can be performed only one time and also a single card can be added to split Aces. You will be paid in the ratio 2:1 by insurance and in 3:1 by Blackjack.

Closing Thoughts
Blackjack Platinum VIP is particularly designed for high rollers to provide them an amazing experience. Modern players will find everything they need which include options for betting high and the standard rules of Blackjack. Available on all the platforms, the game can be accessed conveniently anytime and anywhere at various mobile casino sites. This game is a delight for all those who love Blackjack and like to try out varying Blackjack options.