Dream Catcher Live

Dream Catcher Live is a wheel of fortune styled Mobile casino game by Evolution Gaming. This money wheel online gambling game is played live and requires no tactical gameplay to succeed. This makes it a game that can be played by everyone looking for simple pure luck betting game. Read on to learn more about this online casino gambling game.

If you decide to play this Mobile casino game, you can get things started with a 10p bet. This is a very affordable betting amount that is made possible in order to enable players to play as many rounds as they like.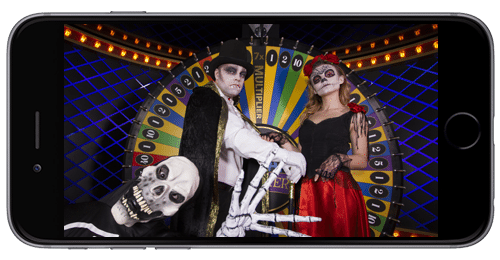 Payers of Dream Catcher Live can start playing once they have registered with a reputable online game provider. You will be able to play the real money mode by making deposits with any one of Visa, Mastercard or Skrill.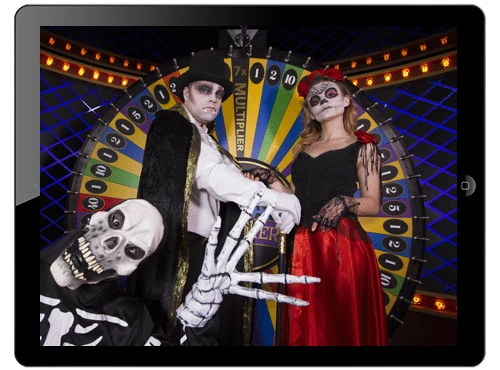 There is a large Wheel in Dream Catcher Live that has 54 numbered regions and a marker pin at the top end of the wheel. Playing this game involves players choosing their betting chips and deciding on which number on the wheel to place a bet on. The wheel will be spun as soon as your bet is placed and wins are recorded when your chosen number lands perfectly in line with the marker pin.
The minimum bets allowed is 10p which makes this a low variance gambling game and one that can be played by newbies. However, for more serious-minded gamblers a maximum of £1,000 per spin can be placed.
Dream Catcher Live Chat Box
There is an added feature of this game and that is the Live Chat. You can easily chat with other players from around the world as well as with the croupier. This feature is great for getting tips and other information from both the croupier as well as other players.

To Sum Up
The return to player (RTP) of Dream Catcher Live is 95.58%. This is slightly disappointing but the non-stop action of this low variance casino gambling game makes up for this. With only 10p per spin players can expect a payout ratio of 10:1. This can be an addictive game and with the low betting limit, players can play quite a number of rounds in a short space of time.