Epic Gems

With this scratchcard game, players are to click on the 40 gems that they see on the home screen. Once you click the play button, you are to click on each of the gem to see what each has for players. There are 4 mines that are hidden randomly in the gems; if players click on them then the game instantly comes to an end. On the other hand, if players click on the 36 gems without clicking on the mines then the player will be given wins.

The main gameplay of this game is dependent on the gems that you click. It is a chance based game that is dependent on your luck, so make sure you click every diamond with utmost care for there are some that could end the game for you. There are 40 gems on the screen and the player has to click on each to see what the gem has for them in Epic Gems scratchcard game.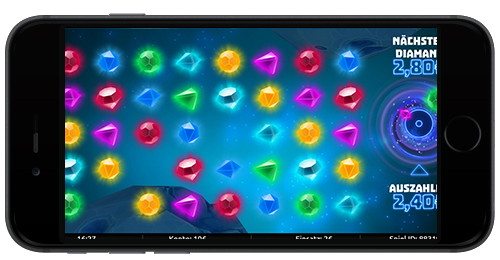 About the developer of Epic Gems
Epic Gems has been developed by Gamevy which is one of the leading game developer in the iGaming industry, they create games with quality and are a licensed supplier that create quality casino games for players to enjoy.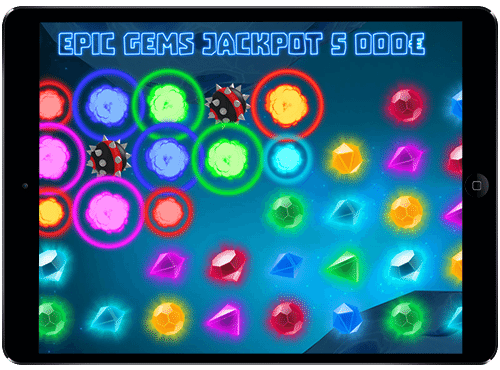 How to play? More on the game
There are certain rules that players need to keep in mind while playing Epic Gems:
Before starting the game, first the player needs to place his bet. The bet size to a large extent decides the win amount hence the player needs to choose the best amount wisely.
On the screen, the jackpot amount will be displayed, that jackpot amount is the amount player can win with the bet that he places
There are 40 gems that the player has to deal with and 4 mines.
The gem generator is one that will display if the gem you clicked on is a gem or mine. If the player clicks on the gem that it will disappear but if he clicks on the mine that it will end the entire game.
In this scratchcard game, the player has the option to cash out his winnings anytime. It is an interesting game that features an instant win gameplay for players to win more.

Summary
Delve into Epic Gems at Coinfalls Casino and see what this casino game has for you. Go ahead and play this casino game today!