Loaded P. I.
SMS Slots Casino Games Makes the Loaded P.I's Work Easy
Typical Loaded PI solves the mystery of SMS Slots Casino Games
The Loaded PI will solve the question, of who will be the winner of the SMS Slots Casino Games. No doubt it will be the one who plays the maximum, on this 5 reel, 25 payline mobile slot games. Unravelling this puzzle from the CoinFalls Casino, is quite easy. All it needs is the good Internet connection, that makes the smooth gameplay and exceptional design, graphics and sound effects come to life on your mobile devices and tablets.


Undercover PI to Bring Back Your Lost Wins
No doubt, the The Phone Casino Login Games has its own charm. But the allure of stashing away the game's prize money of up to 1000x times the line bet in your casino account is more tempting. Be the Loaded PI for a day, complete with the usual gear of magnifying glasses, getaway cars, beautiful ladies and the bad guys.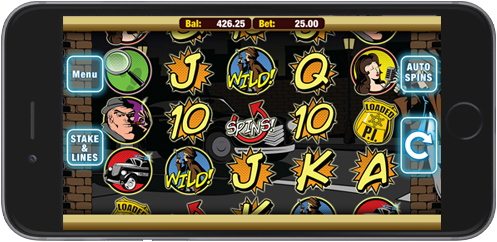 You can play these games by making a deposit using SMS confirmation only from the registered mobile devices. It requires the player to select the SMS payment option from the banking page of the website. Only after SMS confirmation, will the exact amount to be credited to the account instantly. To support his undercover venture, the player will need to make a wager starting from £0.01 and go up to £50.0 per line, resulting in a maximum stake of up to £1250. The game's cash prize of up to 1000x times the line bet is tempting, to make the 96.30% payout advertised by the Coinfalls Casino achievable.

Wilds, free spins make up the other interesting features of the Loaded PI Best Phone Slots No Deposit Bonus game. It's possible to try out the SMS Slots Casino Games without having the hassle of waiting, as seen in other modes of payment.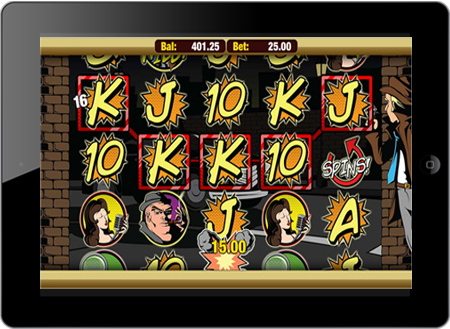 The most of the Cash Slots Casino Games Freeplay Bonus have this efficient system to facilitate the easy payment for playing the games. The Loaded PI is prominent among the SMS Slots Casino Games, making it the most played and popular mobile slot.