Speed Baccarat Live

Speed in the world of Live Baccarat is something gamblers crave. With Speed Baccarat Live by Evolution Gaming, gamblers can now play a fast online baccarat game. Regular baccarat has a 48-second duration per session. However, with this Mobile casino game, each session takes just 27 seconds. You can read the review below for more details about this baccarat game.

Speed Baccarat Live Gameplay
In Speed Baccarat Live, players can expect regular baccarat rules in play. This game is played with eight decks of regular playing cards. This Mobile casino game is beamed live from Riga in Latvia, the location of Evolution Gaming Studios.
Players can only play this game in a real-money mode. There is no random shuffling of cards in this game and side bets can be placed as well. Upward facing cards (two each) are dealt by the dealer to both the player and banker. This is done after bets have been placed.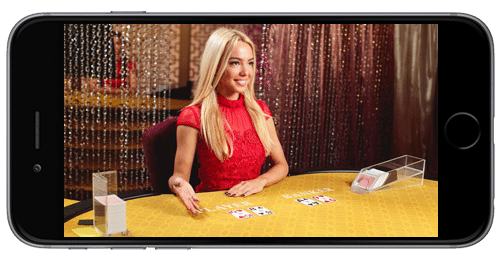 Bets Placed In 12 Seconds
This version of baccarat is built for speed. In Speed Baccarat Live, players have a total of 12 seconds to place their respective bets for each session. The dealer initially deals two cards each to the banker and player. However, the dealer can deal the third card where necessary.
In this baccarat version, the game can go either to the player, the banker or may end up in a tie. The speed also extends to the payouts as well. As after each session, those losing wagers are gotten rid of while winning payouts are paid immediately to a player's account. As a player, you have just 12 seconds to place your bet for a new session or to leave the table.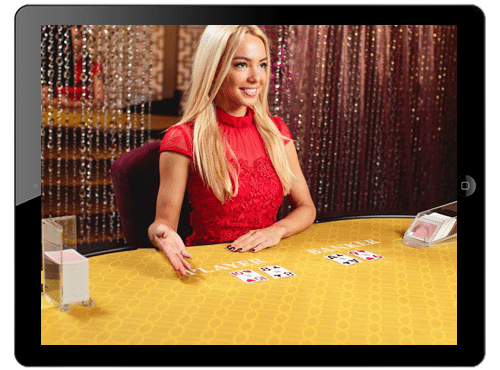 Fewer Features In Speed Baccarat Live
In order to maximise the speed of this baccarat version, the developers have excluded some features. The excluded features include a "squeeze card option" and variety of camera angles. However, the game's interface is still easy to navigate.
Speed Baccarat Live is for quick-witted gamblers. There is no room for delays in this game and that's why Evolution Gaming sacrificed these features in place of gameplay speed.

To Sum Up
With a fast gameplay and payout cash out available. This game promises to keep players busy for a long period of time. The drawback of this baccarat version is the lack of a variety of camera angles as well as a dealer "card squeeze" option. Any player looking for a fast-paced online baccarat, then this version should do just fine.