The Snake Charmer
Get ready to get swayed with ancient art of Snake Charming

More than thousands of years ago Egypt, India and many other places around the world discovered the art of catching snakes with mystical music. Snake Charmer Slot brings to you this beautiful art packaged in a brilliant gameplay. The animated symbols fill the screen up to amuse and entertain you. With 200 ways of betting waiting to be explored, the players can keep renewing their excitement on their laptops and mobiles.

About Snake Charmer Slot
Brought to you by NextGen, this is a typical slot with 5 reels and 25 paylines. The colourful sky, lakeside view and temple in the backdrop beautifies the game. What compliments the brilliant graphics is the typical snake charming music that flows out of a Punji. The symbols are in accordance with the theme – elephants, dancing dames, snakes and baskets!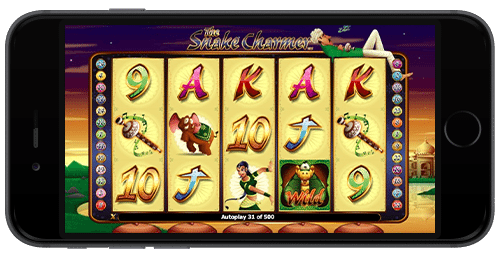 When you begin to play Snake Charmer Slot

Key Features
No game is complete without a wild symbol which is a green cobra in this Snake Charmer Slot. The green cobra can appear in place of any symbol but not the scatter symbol.
The scatter symbol is a white turbaned man who looks like an ancient rustic snake charmer. When he appears 3 times, luck is by your side. You get bonus games which is 10 free plays. During the free play session a hissing snake covers the screen and entertains the players.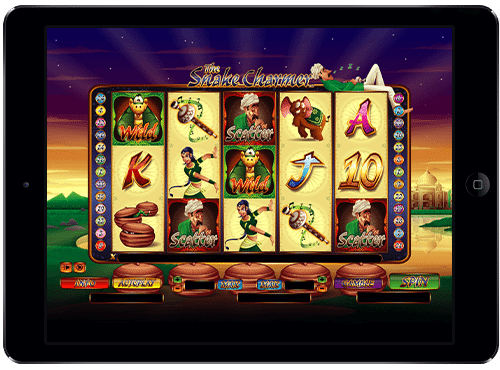 You can try the game for as low as 0.02 and if you go on a winning spree, expand your stakes to as much as 125. You have 1 to 25 lines with a choice to vary your coin value. You cannot go beyond a coin value of 5.
The verdict
The Snake Charmer Slot game has been very well designed to increase the excitement at every level. It promises to give even 5000 times the stake by introducing wild snakes that typically appear on 1, 3 or 5 or all reels. There is no better way to experience this ancient art of snake charming – the amusing symbols include a sleeping charmer, a dancing snake and some beautiful maiden.