Pixie Gold is nothing that you expect it to be! You will not see your regular reels here in this slot, but will be surprised by a completely new layout! This slot on Coinfalls Casino is here to give you an out of the world experience in slots, and you will not be disappointed. It has a different theme and a unique design, which makes it a stylish slot but with an easy gameplay.

Pixie Gold has a layout that will blow your mind

!

In the first look, Pixie Gold might look like a 8 reel slot with four reels in the middle being highlighted. But in reality, there are only five reels in all. This confusing pattern might be tricky to look at, but once the reels start spinning everything becomes clear! There is nothing complicated about this slot, it only has a unique design to please your eyes. You just need to get used to the placement of reels. Heye 1296 riyên qezenc, which is an odd number when we talk about paylines.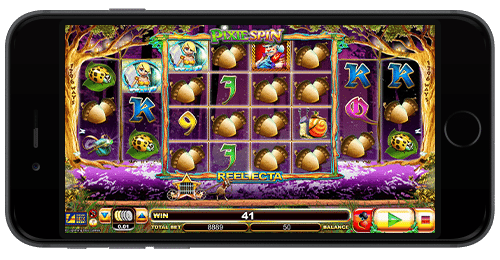 The Tightropekuva sereke di navîn in, ku çar hejmara in, û bi çar sembolên di wan de heye. Van her çar Tightropekuva bi wek ONE reel tê hesibandin, ku ew sembolên cuda li ser hev. The Tightropekuva din li ser aliyê vala yên 3 sembolên. Zangoya bê, li vir,! Wiha, ev e, bi tenê 5 Tightropekuva hêlînê - yek reel mezin di nîvê, û du li ser her aliyê. A win sê sembolek e. Ji ber vê yekê gava ku tu du sembolên li ser 1'emîn û reel 3rd get, û sembola heman di her ji Tightropekuva navîn. Dibe ku bêguman bilind e, when a matching symbol only has to appear once in the four-middle reels.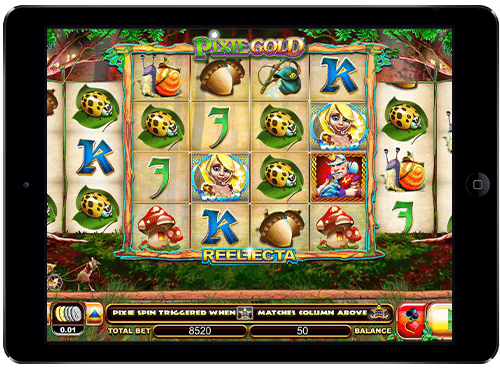 Pixie Gold is the wild symbol here, and this blonde fairy brings in only good news. She can substitute all symbols except the King Star symbol. This wild symbol can appear only in the 3rd reel, that too only in the base game. But the main feature you will love is the free spins feature. You might only get ONE free spin at a time, but that is not something to be disappointed about because it can be re-triggered! A mouse tiny wê li binê Tightropekuva gav a cart dîtin, ku e teqez a çavên cute. Ji bo ku mişk bi korfelaqî bi cart xwe di bin reel bernade, û eger ku reel sembola King Star, paşê tu spin free get. Gava ku ev tiştên ha hemû cute in li ser, sembola wild dikare bi dîtinê li ser duyem an jî ya reel sêyem ku ji bo di deqdanê de bînin ji bo we!

Xelasî

Pixie Gold a otomatê bi gameplay bi hêsanî û an Rengê balkêş e! Cureyên wê ji ber çi hûn bi gelek cash rêve out e! Îcar niha play û ji tecrûbeya herî baş!