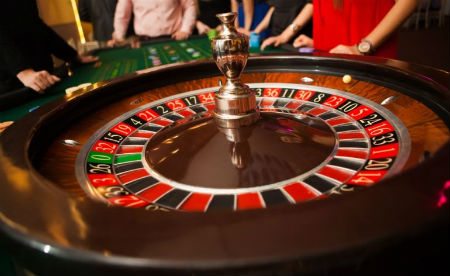 Live Dealer Mobile Roulette UK Games at Coinfalls.com

Getting the most out of mobile roulette UK games can be fun and be a great past time for gamblers that like to do it online in their free time. There are so many games to choose from with CoinFalls Mobile Roulette UK games. The website offers 0 and 00 with 1 to 36 which increases the house edge to 5.26%, while the Mobile Roulette UK version has 37 slots, being 0 and 1 to 36. Play with extra free spins today!
The European game has a house edge set at 2.7%. A much smaller percentage than the American game. This percentage may be relatively small, but it definitely matters when playing the Deposit Welcome Bonus Game on Coinfall.com.
This game is offered not only on computers but also on mobile devices so that anyone from anywhere can play this game of
chance of Mobile Roulette UK. All you have to do to start playing is:
Make a new account and start
playing!
Or log in to the users existing
account

When the user successfully logs in, they automatically receive the choice of a few bonuses so players can easily play on the mobile Roulette machines in the game or enjoy a flutter on slots.
Coinfalls Casino Roulette UK Bonuses and Deposits Using Phone Bill
If you get really lucky playing on Mobile Roulette UK you can easily withdraw what you've attained through the account after you meet the specific wagering requirements as per the bonus policies.There several different kinds of bets that can be placed when playing Coinfalls Mobile Roulette UK. These different kinds of plays depend on the player's desire to win and confidence in play. Because this game is pure chance and bets with real money, responsible betting is highly encouraged. They can place inside and outside bets in the game.

The inside bets in the game are as follows:
The Straight Bet – This kind of
a bet has a 35:1 Payout (all you do is bet on one number)
The Split Bet – This type of bet
includes a 17:1 payout with bets on adjacent numbers.
The Street Bet – This bet comes
with an 11:1 payout ratio with bets on 3 numbers in a row.
The Corner Bet – this type of bet
has an 8:1 payout ratio with the player betting on a block of four numbers.
The Five Number Bet – this kind of bet is only available with American New Mobile Casino UK games, but it has a 6:1 payout with bets on 5 numbers (0, 00, 1, 2, 3)
The Six Line Bet – has a 5:1 payout
where the player bids on 6 numbers in two adjacent rows.
Roulette UK Casino Outside Betting
The Outside Bets are bets on any of the
outside table grid. They include:
The Column Bet – This bet has a
2:1 payout where you bet on 1 of the 3 columns.
The Dozen Bet – has a 2:1 payout
with the bet on a 12 numbers block.
The Even Money Bet – a 1:1 payout
where you bet on a number that is even, odd, black, or red.
Coinfalls Mobile Roulette UK is a fun mobile way to play the classic game of chance. Play to win and play for fun!


A Mobile Roulette UK blog for Coinfalls.com