About Coinfalls.com
CoinFalls is the newest hangout for all you mobile casino players. It's your chance to play all the latest mobile casino and slot games in a safe and secure environment. Ti a nse ayanfẹ rẹ mobile iho ati itatẹtẹ awọn ere lori rẹ Android tabi iOS ẹrọ. Ni kikun iṣapeye fun awọn ti titun fonutologbolori ati awọn tabulẹti, we provide you an exciting and satisfying mobile gaming experience.


CoinFalls ere ti wa ni agbara nipasẹ Nektan, ti o se agbekale, ašẹ ati ki o nṣiṣẹ Real Owo Awọn ere Awọn (RMG) ati Freemium Awọn ere Awọn ni agbaye ofin awọn ọja. Nektan ni a ikọkọ lopin ile aami-ni Gibraltar (ile Number 100221) pẹlu awọn oniwe-Aami-Office ni 23 Portland House, Glacis Road, Gibraltar. O ti ni iwe-ašẹ nipasẹ awọn ijoba ti Gibraltar ati ofin nipa awọn Gibraltar ayo Komisona labẹ awọn ijoba ti Gibraltar Gambling Ìṣirò 2005.
ni CoinFalls, we have a quick and simple registration process and with our free £5 no deposit bonus offer, a jẹ ki o ni iriri awọn ere lai ṣiṣe awọn ohun ni ibẹrẹ idogo. Mu awọn HD didara HTML 5 ere ti o pese ti o pẹlu oju yanilenu ati ẹya-ara ọlọrọ imuṣere lori Gbe.

A jakejado orisirisi ti awọn ere wa o si wa ni CoinFalls. From mobile slots to table games such as Blackjack and Roulette, a ba ti ni gbogbo awọn ti o! Gbiyanju ọwọ rẹ ni moriwu mobile iho ti o wa ni orisun lori akori orisirisi lati idaraya to ga òkun to Egipti mummies! Tẹ awọn Mayan igbo tabi awọn gbẹ Wild West, think about the sweet candies or enjoy the fresh Fruit fiesta, nigba ti o ba mu wa Iho ere! Awọn orisirisi fẹ jẹ ohun ti ki asopọ yi lopin gbigba ti awọn ere awon.
CoinFalls treats its players with a shower of bonuses, awọn ọna payouts ati iyasoto ipolowo ti o ti wa baamu fun gbogbo awọn inawo ati awọn orisi ti awọn ẹrọ orin. Fifi awọn afikun owo sẹsẹ ni o wa ni ọwọ akọkọ, keji ati kẹta idogo imoriri. Gbogbo awọn lẹkọ ti wa ni o waiye ni lilo awọn titun SSL ìsekóòdù imo fifi awọn ẹrọ orin alaye ailewu ati ni aabo.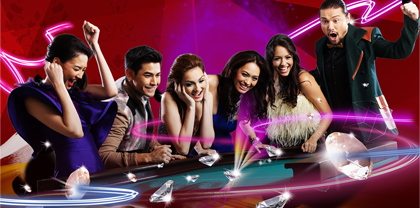 CoinFalls ni ileri lati Fair ati Lodidi Awọn ere Awọn. All the games are independently tested and certified by reputed auditors such as the NMI. As part of our social responsibility we encourage players to be in control of their gambling habits.
To ensure the players enjoy their games in a stress free environment, a ni a ifiṣootọ atilẹyin alabara egbe lati ran o ni irú ti o ba ni eyikeyi yoowu ti.
Mu ni CoinFalls ati ki o gbadun refreshingly titun ṣeto ti mobile itatẹtẹ awọn ere lori rẹ Android tabi iOS ẹrọ loni!