Live Roulette

Live Roulette
When it comes to regular land based types of casino games, roulette players can now play a Mobile Casino version. This live version will meet the need of players for live-action gameplay. Evolution Gaming has developed this version and called it Live Roulette. This version will excite players, just like a land-based casino. Read on to get an understanding of this roulette version.
A European Styled Live Roulette Version
Unlike Online Roulette authentic Live Roulette has been fashioned after the typical European styled roulette game. In this version, regular roulette players would know that there is only one zero ("0") available. This is unlike the American version which has two zeros.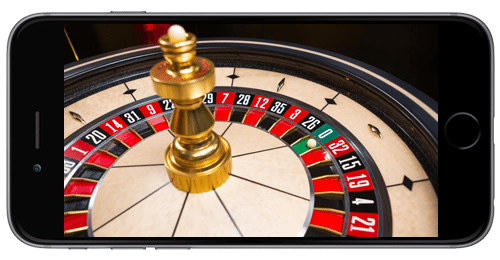 This is a Live Mobile roulette casino gambling game that is compatible with iOS and Android tablets as well as mobile phones.
The live feed of the roulette game is streamed from Evolution Gaming Studios in Latvia and the signals are crystal clear. You have great camera angles to choose from and all in high definition (HD).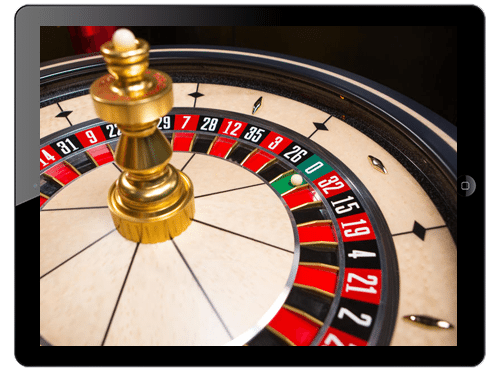 Simplistic Gameplay Available
Playing Live Roulette involves players first, and foremost is each player selecting betting chips. The chips can be seen beneath the selected betting table and the minimum chip size is £0.20 pence, to £1.00, range dependant on live roulette variant opted for.
Players can place their bets on even and odds or on red or black, and other roulette table sections such as, thirds, corners, streets, single numbers, 1/18, 19/35, spit number bets plus quite a few more.  Upon placing your bet and pressing the "Play" button, you will get the wheel spinning.
Players may make use of an "Autoplay" feature as well. With this feature, players can make consecutive undisturbed spins and further speed up the gameplay. Wins are recorded and occur when the spinning ball stops on a selected bet.
Live Roulette Just For You
What makes Live Roulette an online mobile casino gambling game of note is it is easy to use interface. While playing roulette at a land-based casino may not involve much interaction between yourself and other players, that is not the case in this version. You can make use of the live chat feature and chat with both the online live casino croupiers and other players.

To Sum Up CoinFalls Live Roulette
CoinFalls offers many variants of this exciting Online Roulette version, with many interesting features like the live chat and Autoplay feature. The gameplay is smooth and realistic. The live feed is equally silky with no breaks in transmission. There are different camera angles available. This adds to the realism and fun factor of this roulette. If you are looking for an alternative to playing roulette in a real-life casino. You can consider this mobile version as a viable option.
If your looking to kick back and chill our stunning selection of online and mobile Slots are paying out NOW!