[vc_row][vc_column][vc_column_text]
Blackjack is one of the simplest games in the world featuring nothing more than a dealer and a deck of cards and despite this it provides players the world over with hours and hours of thrills and excitement which is why it's easily one of the most widely played games you'll find in the casino. If Blackjack happens to be your game of choice but you don't have time to go to the live casino all that often then we've got the perfect alternative for you and it comes in the form of live Blackjack.
Live Blackjack is pretty much the same as any game of Blackjack you'll play in a casino where you'll be face to face with a dealer who'll be dealing out however many games you'd like….except here you'll be playing through your mobile, PC, or pretty much any device that connects to the internet really. The advantages that live Blackjack has brought the gaming world is immense as now you'll be able to play your favourite game at a time that suits you without having to sacrifice any of the quality!

You'll find a live casino in any major online or mobile casino on the planet and if you've already got an account with one somewhere then you're already ready to get started! If not signing up with a site takes a matter of minutes and when you're there you'll want to click the "live casino" tab which will take you to the live casino lobby.
If live Blackjack's the game for you then the only decisions you need to make is what version of Blackjack you prefer(there are a few!), what stakes you want to play at, and which of the many dealers offering that game you want to play with. When you've made your decision a separate window will pop up showing the livestream of the dealer who usually says a quick hello, as well as the deck of cards they'll be dealing with. What's unique about the cards used for live Blackjack is they've been supersized so that everyone, including those playing through their mobile, can see which card is which with no issue at all. It may look a little odd at first but you soon get used to it and you'll likely be glad they're there as you begin to play.
To make a bet in blackjack is simply a case of clicking the chip you want to bet with(you'll have a stack of virtual chips next to you) and then clicking on the betting box you wish to play your hand in. That's it! Live Blackjack well and truly has been made as simple as that!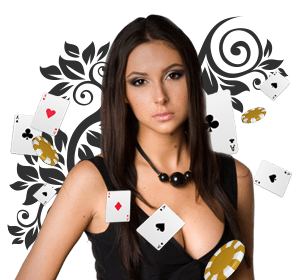 When the action gets round to you your three options will appear on the screen in front of the dealer and by clicking the option you want to do will make it happen. If you come up a winner your account will be instantly topped up and there's betting features such as a repeat bet or double bet button to speed up the whole process.
Around 50% of online players are already choosing to play in live casino games and when you see just how real live Blackjack looks, sounds, and probably even smells then we're convinced it's a place you'll be more than happy to do your gaming in. And if you want to try before you buy so to speak you'll be happy to hear plenty of online casinos offer Deposit Welcome Bonuses where you get to play for real cash prizes before depositing a penny!
[/vc_column_text][/vc_column][/vc_row]