Cool Jewels

Cool Jewels is a online slot game from WMS and is the first game from their roster to use the exploding pays engine. The slot basically has 6 reels and pays all ways. You can play this game from as low as 50p per spin to as much as £200 a spin. The game also features bonus rounds such as free spins, cascading reels and wilds.

Graphics and Music
Cool Jewels has an icy kinda theme with different colored jewels adorning the reels. The graphics are not really that good to write a great deal about but they just about work enough to make your game play experience not boring. The music too is on the same lines and just does enough. Though not really a disappointment you are kinda left wanting more.
Performance
For a game that is available across all platforms Cool Jewels is really well optimized for each of the platforms. The touch screen response on mobile phones is great and also the game plays out without much lags or delays. Really nice work from WMS on this aspect.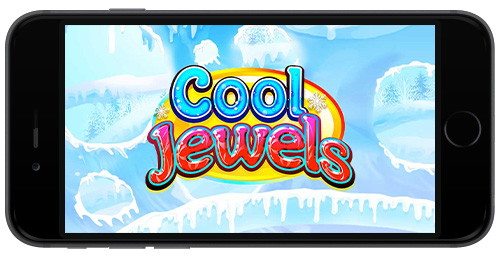 Game play
The Exploding Pays engine basically gives you multiple ways to win as the wild symbols wreak havoc on the reels by blasting and exploding everywhere. The game play in no way is like that of the classic slot games to win you have to get 4 or more of matching symbols aligned vertically or horizontally. Then these magical symbols are destroyed to provide you new symbols and a chance to win again.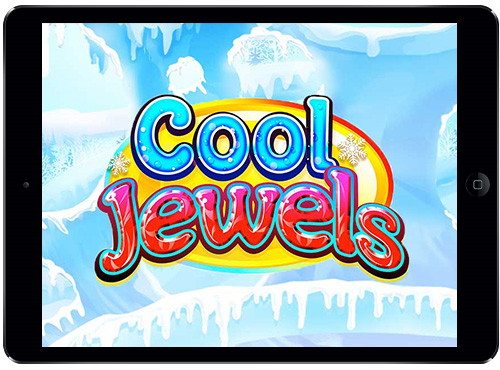 Cool Jewels is basically a 5 Reel slot game with multiple ways to win. You can play this game from 50p per spin to as much as 200£ a spin. The slot has a low to medium variance with a lot of frequently occurring small wins. You also do get the big wins but you gotta have a little patience for that.
The exciting and fast paced nature of this game might remind you of NetEnt's Starburst. Actually both of these games provide a similar type of game playing experience especially since both of similar kind of game engines.
Also this game has a free spins bonus which when triggered will you give you up to 8 free spins. This is actually triggered when 4 or more of the bonus symbols are destroyed.

Final Verdict
If you are looking for a slot game that not is not only about the wins but also gives equal importance to the game play itself then this the slot you have been looking for. Cool Jewels is not only about the big wins that it has to offer but it also has a really exciting game play that will keep you interested as long as you play this game.