Oil Mania Scratch
Strike a fortune of black gold with the Oil Mania Scratch Cards Online Game

NextGen's Oil mania slot game was one of the most exciting and interesting games when it was released because of the social relevance of the concept, and definitely, the rich and rewarding features it had. The developer has now released a scratch card game of the same concept using the very same symbols used on the slot game by the name Oil Mania Scratch. The game follows the general rules of all other scratch games and can be quite fun to play and relaxing at the same time.
Scratch cards with deposit welcome bonus are something that people play from their toddler years, and it is this simplicity and the easily understandable concept of the game that makes it a huge success. The game has some decent graphics and sound effects which are fitting for a relaxing scratch game.

Gameplay and specifications
The game progression and game theme of Oil Mania Scratch is quite simple to follow. the game is all about a business tycoon running in search of an oil field where he can get excellent profits from. He has a golden car and a chest full of cash which he is ready to use to buy the oil field. His oil worker digs in prospective fields and advises him about his investment. This much can be deduced from the symbols seen in the scratch game. the symbols are The business tycoon, the oil worker, an exploding oil rig, a chest full of cash, a golden car and a profit graph. The game objective is really simple and all you need to do is get 3 matching symbols in your 3×3 scratch game.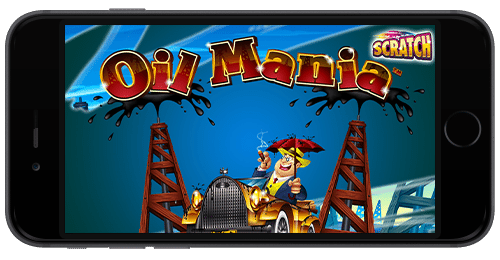 The game has flexible bet lines which lets you stake amounts from as little as 20p to £ 200. So, even though the game is relaxing, if you do play for maximum limits, it can be quite exciting.

Features
The Oil Mania Scratch game has an excellent reward of a maximum of 1000x your stake amount. This reward is triggered when you get 3 matching business tycoon symbols in your game. The other symbols also offer good returns such as the oil rig which gives 100x, the oil worker who gives 50x, the golden car which gives 10x and the chest of Crossword Cash Slots which gives 5x. The profit graph is one of the two lowest rewarding symbols which just give you 2x your stake amount.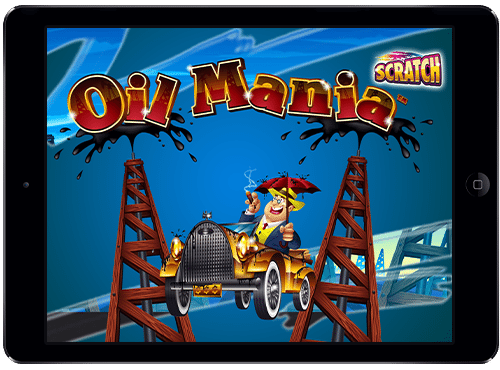 Summary
Oil Mania Scratch is overall a relaxing scratch card game. But by tweaking your bet amounts you can make the game a thrilling and exciting one to play as well. The game does not have the features or the appeal that its slot version does, but it can still be quite fun to play with an RTP of 95.43%.