Ted Slot Game | Online Slot Review | CoinFalls Casino Bonus!
A Ted Slot Game Online blog with Offers at CoinFalls.com
Ted slot game draws its inspiration from a 2012 comedy film which featured an animated character known as Ted. Several elements of that movie were transformed into this online slot machine that was developed by Blueprint Gaming. Play with Ted with us today and get your welcome bonus

Do not be confused by the online slots. They are just like traditional slots only that they have a different user interface and also come with a new set of functionalities and bonuses. At this point, it is obvious that you are excited to learn about Ted slot game and what you can get out of it. We are going to cover all the critical aspects of Ted slot game. Play slots online now with bonuses!
Ted is a five reel slot game that consists of twenty fixed pay lines and three rows. The set up of the game is in Ted's abode though here he is on the reels. Just like in the film, Ted is in his wild shape. He is completely drunk and appears disinterested in the ongoing activities. He is surrounded by cans of empty beer. On the background, there is a party that is taking place. Play with fun in-game graphics of the film with CoinFalls!

Interactive Graphics when You Play Ted Slot Game at CoinFalls
Ted slot game features retro graphics which to some level can be considered as entertaining. This is one area that Blueprint Gaming has perfected in. As expected, Ted is represented by a wild symbol. Other high-value symbols include Lori who is John's girlfriend, a bong, an angry swan, bottles of beer and the logo. Low-value symbols include A, J, Q and K. in the gameplay, Ted is expected to replace the other symbols so as to form a winning combination. This is with the exception of the Thunder Buddies bonus icon.

In general, the slot's graphics are one of its strongest points. They are straightforward and interactive. You will definitely enjoy every bit of it.
Amazing Payout Percentages and Jackpot Amounts on Top Slots Games
The minimum winning payout in Ted slot game can be obtained landing up to a total of three queens or three jacks. On the other hand, you can achieve the maximum payout by landing a total of five of the game's heroes. With the maximum, payout, you can end up getting five hundred coins into your account. Five hundred coins can also be collected when you land five Ted logos. However, landing two logos will give you two coins
Irresistible Bonuses For New Players on Slot Bonus Deals
Everyone loves bonuses and Ted slot game has plenty of them to offer. Just like in the movie, Ted is quite wild when giving bonuses. He can trigger some bonuses when you least expect. You can get a bonus when three or more Thunder Buddies Bonus symbols land at any point within the view. Their landing will give you an opportunity to spin a Wheel of fortune which will, in turn, determine your reward. Here are the five-rounds of bonuses that you can win:
Bar Crawl Bonus: Here you will be required to select bottles which will enable you to move around the playing board and be able to gather win multipliers.
Wheel of Fartune: The bonus will require you to pick a Ted that will reveal an arrow, a spin or even a boost. Either of these three will be added to the spinning wheel. You will then play the wheel with the intention of winning a huge bonus or collecting multiple prizes as you progress in the game.
Super Mart Free Spins: This bonus will award you five spins on reels whose backgrounds have moving supermarket shelves. The wild symbols on the shelves keep shifting their positions to match with the reels.
Flash Free Spins: The bonus will award you a preset number of free spins on 5 by 4 reels. You will get a bonus for each spin.
Big Money spin: This one gives you a direct entry into a Big Money Bonus whereby one maximum will get an award.
Apart from the bonuses, Ted can wake up and award you one of the following modifiers:
Beer Streak
Laser Gun Wilds
Psychedelic Super Spin
Psychedelic Bonus Boost
Psychedelic Colossal Spin
TV Remote Symbol Streak
Top Slot Games…Why Should You Sign Up?
In conclusion, it is clear that Ted slot game has tons of unique bonuses that you won't get in other online slots. This is good news for players who are aiming for big wins. Both the bonus and the modifiers are triggered once Ted wakes up from his stupor. Otherwise, Ted will always be there to give than extra entertained compared to a standard slot machine! Play now with your welcome bonus offers!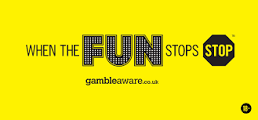 A Ted Slot Game blog for CoinFalls.com