Blackjack one

It is a single deck game with a live dealer who is a real person on the other side facing the camera and dealing the cards for you. This Blackjack one deck game follows all the basic rules of standard blackjack and the betting limit here is £1 as minimum and a maximum being £100 per game. You will face a very attractive person as the dealer who is also a trained professional with a good understanding of the game. So the chat option provided within the game screen allows you to talk to the dealer, but be aware of the rules and do not be abusive or vulgar when interacting with them. Not just because the rules say so but they are real humans and it would be unfair to be rude to them in any manner.

About the developer of Blackjack One:
The developer is Extreme Live Gaming, a company popular for casino games and their live dealer feature on all those games. They provide high-quality video and audio specifications in all the live games so you can clearly see and hear what is in front of you.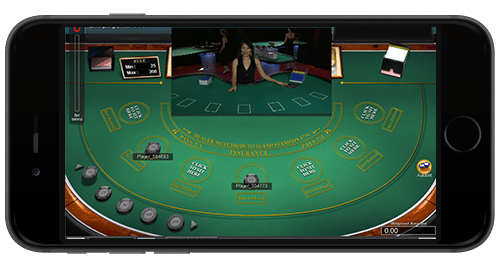 About the game
In this Blackjack one deck game, you will have to beat the dealer's hand without crossing 21 points to win the hand. The winning stakes are 3 to 2 when you win with a blackjack, 1 to 1 when you beat dealer's hand without blackjack and 2 to 1 when you take insurance and the dealer gets blackjack. The Casino Phone cannot draw cards once he/she reaches 17 points but you have the privilege of drawing further after 17. However, it is better to stand when you reach 17 as chances of getting bust increases at this stage.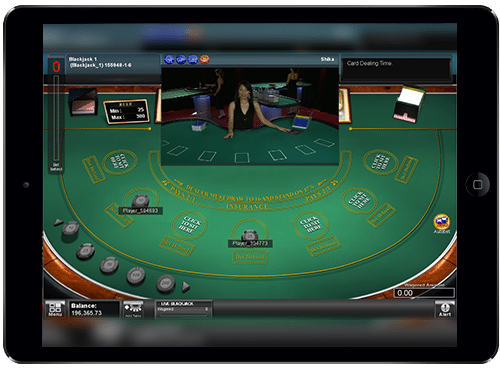 Double Down: This feature in the Blackjack one deck game gets activated when the first two cards of your make a total of 9, 10 or 11 points. If you choose to double down then you will only be able to draw just one more card and the game will automatically stand on whatever is your points But chances of getting 10 or 9 is more that makes it to 20 or 21 points.
Split: If the first two cards you get in the deal are identical in this Blackjack one deck game then you will be prompted for the split. If you choose to play then both your identical cards will be treated as two separate hands and the game proceeds.

Summary:
This Blackjack one deck game is really quick and the cards are shuffled after every game by the dealer. The live dealer experience makes you feel that you are sitting in a real casino facing the dealer.